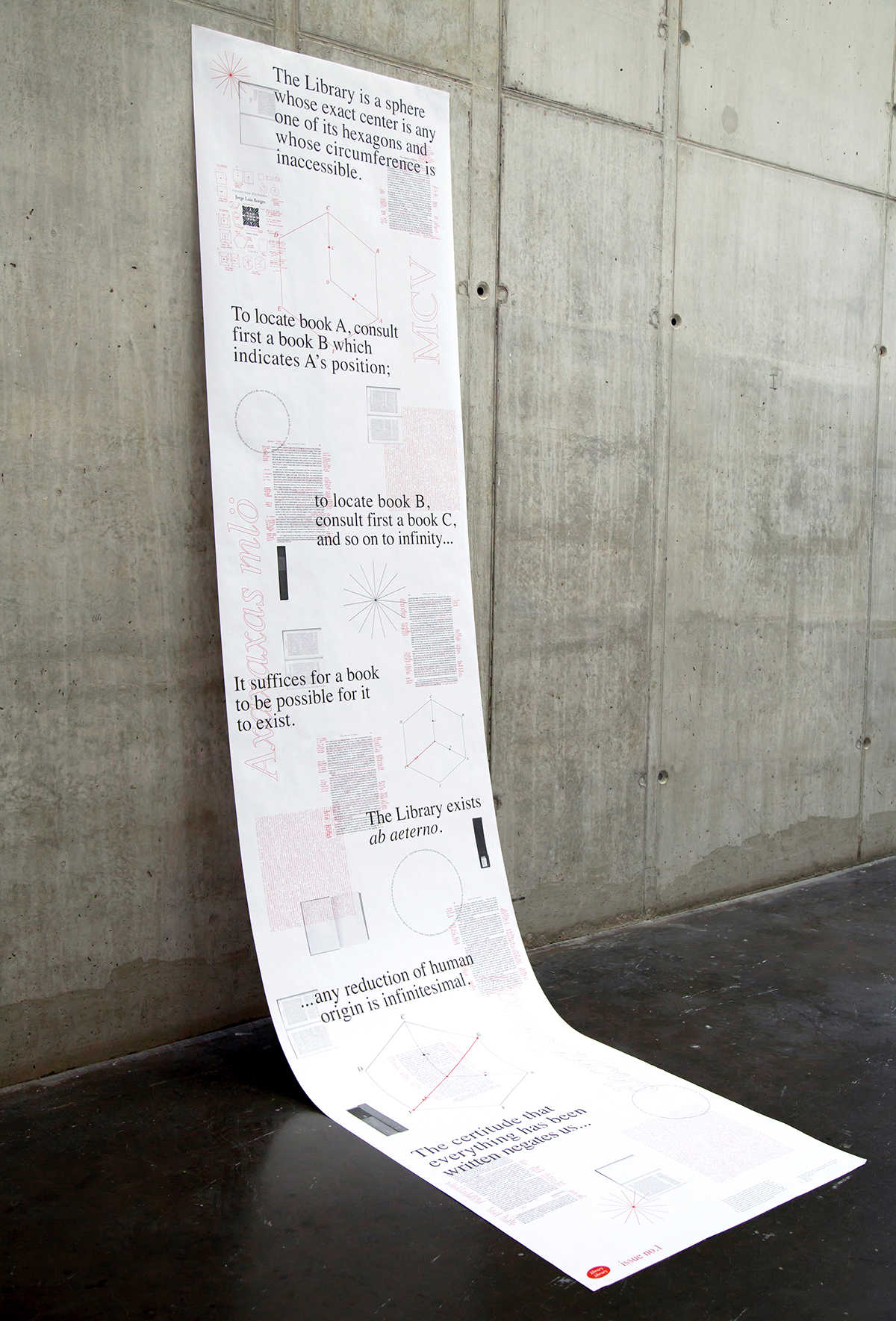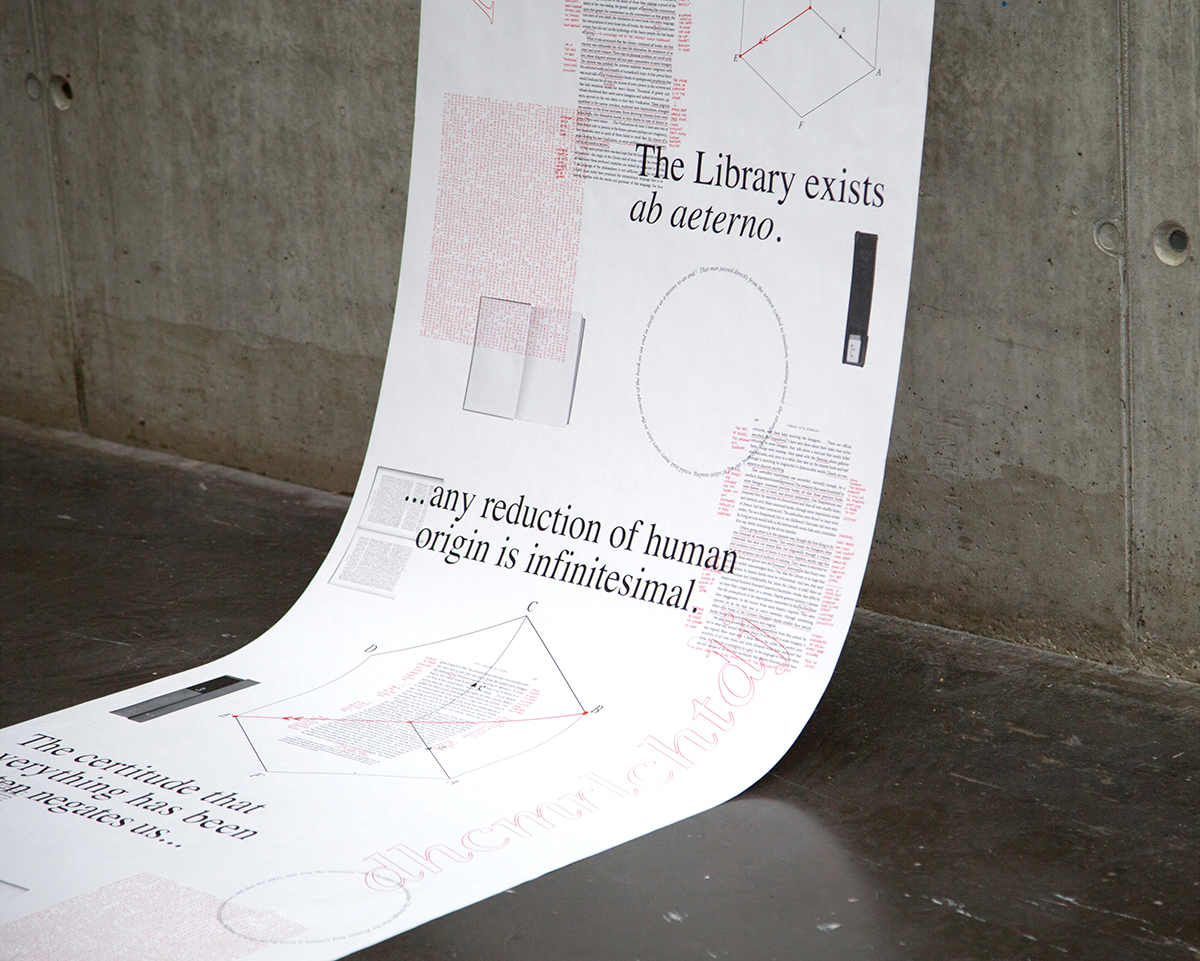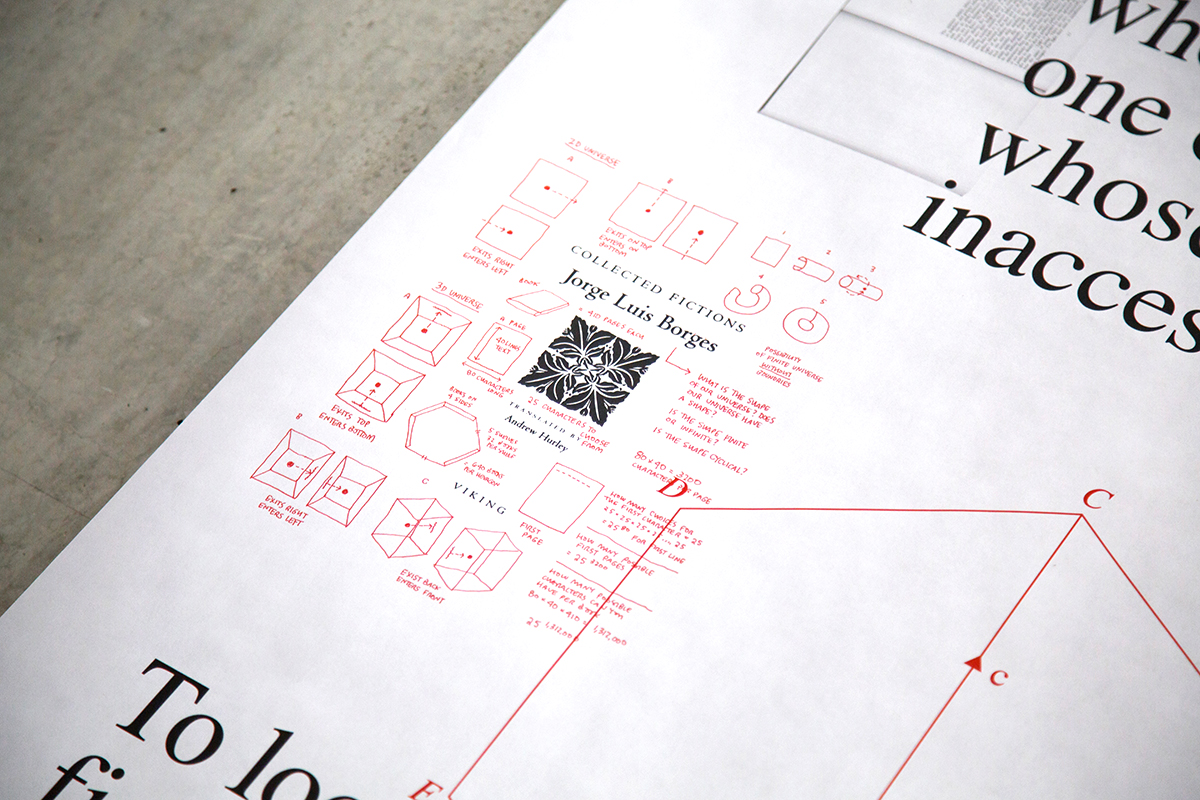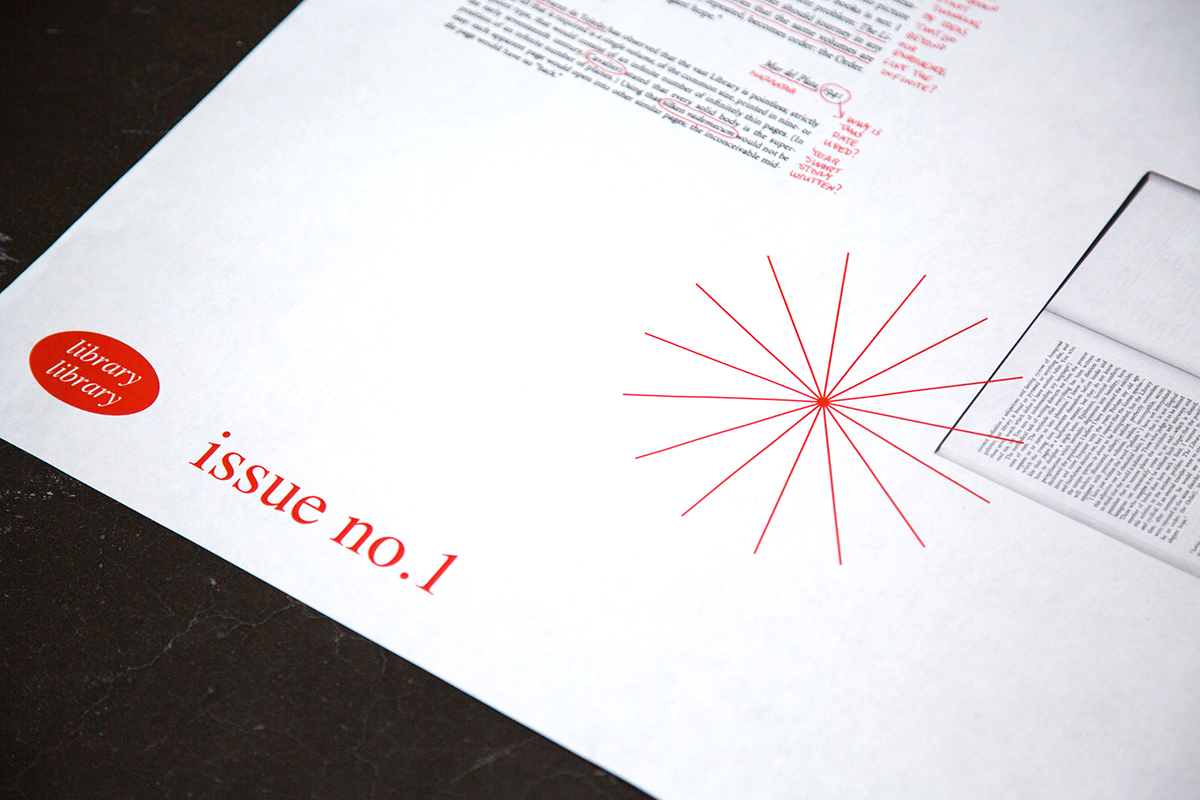 Issue No. 1—The Library of Babel
, asks what it would look like for a
visual maker
to engage with a
literary text.
s This issue considers
Jorge Luis Borges's
1941 short story,
The Library of Babel
, and explores a close reading of it through a visual lens. It features marginalia by illustrator
Martin Dupuis
, who scribbled on Andrew Hurley's translation of the story published by Penguin Books in 1999. All text excerpts and book spread scans are from a translation of the work by James E. Erby published by New Directions in 2007. The blocks of 40-line babble were written using
Jonathan Basile's Library of Babel
text generator which, if ever completed, "would contain every possible combination of 1,312,000 characters including lower case letters, spaces, commas, and periods." Challenging the conventions of mainstream magazine publishing and the
expected formats of graphic design
, this issue was published as a twelve-foot long poster,
intended for exhibition
rather than
mass distribution.